Utilizing the Sleep Quality Index as a Measurement of Success: The Facial Beauty Sleep Course
Friday October 7, 2022
Kate Schacherl DDS
CE credits: 48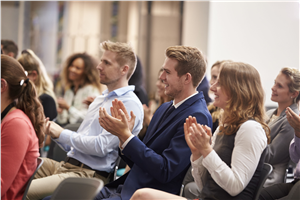 Dentists have a unique opportunity and responsibility to screen patients of all ages for sleep-related breathing disorders. Additionally, dental professionals are well-versed in the myriad of health problems associated with periodontal inflammation.
Dr. Kate Schacherl provides a comprehensive overview of how dentistry and medicine collide in the dental chair. She will teach you and your team how to navigate collaborative care between dental, medical and allied health professionals to optimize airways, decrease inflammation and improve overall patient health.
Get excited to remove the traditional siloed healthcare model and start championing for better health for your patients! This course will give you actionable items after each session to empower you to bring immediate changes to your practice.
Target Audience:
• Dental professionals, including doctors, hygienists and assistants
• Medical professionals, including doctors, PAs, and nurses
• Allied health professionals, including myofunctional therapists
3, 2-day courses with payment plan available by selecting the register button
• Eight hours/day
• 4-5 outcomes/objectives per weekend
• PACE/AGD CE Certification
Registration Details:
48 CE credits
Total Course Fee: $15,000 with easy payment plan
Weekend 1: Tampa, FL
Weekend 2: Salt Lake City, UT
Weekend 3: Madison, WI
Hotel Information
St. Perersburg Marriot Clearwater
Address:
1200 roosevelt Boulevard
North St. Petersburg, FL 33176
Courtyard by Marriot - Salt Lake City
Address:
345 West 100 South
Salt Lake City, UT 84101
Hilton Madison Monona Terrace
Address:
9 East Wilson Street
Madison, WI 53703
Phone:
606-255-5100
Course Cost
The course fee can be split into a convenient payment option. Initial payment at time of registration is $5,000. The remaining balance of $10,00 will be automatically charged to your payment card in 5 monthly payments.
Course Session Dates
| Date | Venue | Location |
| --- | --- | --- |
| 10/7/2022 | St. Petersburg Marriot | Tampa/St. Pete, FL |
| 2/3/2023 | Courtyard by Marriot - Salt Lake City | Salt Lake City, UT |
| 4/28/2023 | Hilton Madison Monona Terrace | Madison, WI |
Course Registration
-->