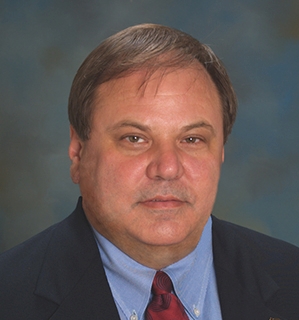 Steve Galella D.D.S., I.B.O.
Instructor
CAPTURE this Life Changing Opportunity by Committing to The ControlledArch™ Course – You and Your Staff will be COACHED by a premier Working Clinician, Dr. Steve Galella.
Dr. Galella keeps the focus on the Patient's FACE, through all phases of the patient's orthodontic care. In the course, you will learn by seeing, interacting, questioning and testing. You and Your Staff will return to your practice with the knowledge, skills, tools and confidence to skillfully give your patients The Key to the Fountain of Youth.
Dr. Galella has worked with Otolaryngologists and Reconstructive Surgeons assisting in trauma surgery on over 3,900 patients impacted by facial trauma. Through the combination of performing surgeries, clinical work, and extensive literature reviews, he developed an innovative approach to orthodontic treatment and beauty enhancement. Each of his patients, no matter what their age, greatly benefits from the implementation of his extensive knowledge of facial growth, the concepts of divine proportion, and facial beauty. Often described as one of the intellects of modern orthodontics, Dr. Galella is an internationally-known speaker. Dr. Galella's practice, publications, and instruction all speak to the mouth as the cornerstone of the face. He has skillfully integrated over 8,000 patients into his esthetic-centered practice. Dr. Galella's instruction will increase your knowledge base, and you will receive the steps necessary to logically implement facial biology effectively and with confidence. Dr. Galella will show cases as well as present live patients who he has treated. Each of his lectures uses as its framework the following: three-dimensional diagnosis, long-term patient esthetics, and meeting the expectations of each individual patient.
Dr. Galella is a "master coach" whose skills, knowledge, commitment, and real love of learning and teaching will make for an innovative source of discovery and improvement. One of the many things he is known for is his vast awareness of the professional literature regarding growth, airway, TMD, functional orthodontics, fixed treatment, pediatric and adult treatment, and enhancing facial beauty. All of this information is freely shared during his lectures. His creativity and focus on practical and direct solutions have led him to design many innovative instruments for the diverse disciplines of orthodontics, surgery, and general dentistry. Dr. Galella believes that we should develop the knowledge, skills, and confidence to determine the best treatment for each of our patients because each patient is a unique member of our family of patients. Your life will be enriched because of your work with Dr. Galella.
Courses taught by Dr. Galella
| | Course | Next Date |
| --- | --- | --- |
| View Course | Staff Training, Educating Patients and Parents, and Preparing and Delivering Consults | 3/30/2023 |
| View Course | Course 1: The Biology of Facial Growth & OsseoRestore™ Appliances | 3/30/2023 |
| View Course | TMD…The Facial Beauty Way - Part 2 of 2 | 3/30/2023 |
| View Course | Course 2: ControlledArch™ | 3/30/2023 |
| View Course | Course 3: ControlledArch™ Level II | 3/30/2023 |
| View Course | Introduction to Facial Growth, ControlledArch™, and TMD | 3/30/2023 |
| View Course | Customized Education - Just for YOU! | 3/30/2023 |
| View Course | Clinical Decision Making and ControlledArch™ | 3/30/2023 |
| View Course | TMD…THE FACIAL BEAUTY WAY - PART 1 OF 2 | 3/30/2023 |