Utilizing the Sleep Quality Index as a Measurement of Success: The Facial Beauty Sleep Course
Friday October 6, 2023
Kate Schacherl DDS
CE credits: 16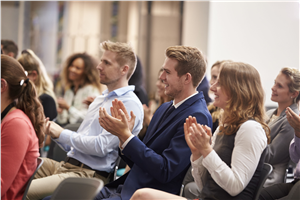 The Facial Beauty Sleep Course is a comprehensive introduction to the integration of sleep screening and functional medicine to improve case outcomes.
A collaborative partnership with SleepImage (www.sleepimage.com) allows all attendees to screen their own sleep the first night of the course using the only FDA-cleared product on the market for screening, diagnosis and monitoring of sleep-disordered breathing that is comparable to in-lab PSG.
Hands-on interpretation of reports empowers participants to have the confidence to implement sleep screening to all patients aged 18 months to adult upon return the the practice Monday morning.
You and your team will learn how to navigate collaborative care between dental, medical and allied health professionals to optimize airways, decrease inflammation and improve overall patient health. This 2-day course will give you actionable items to empower you to bring immediate changes to your practice.
Hotel Information
St. Petersburg Marriot Clearwater
Address:
1200 Roosevelt Boulevard
North St. Petersburg, FL 33176
Course Dates
| | Date | Earlybird Deadline | Venue | Location | Seats | Status |
| --- | --- | --- | --- | --- | --- | --- |
| Register | 10/6/2023 | Not available | St. Petersburg Marriot | Tampa/St. Pete, FL | 25 | Accepting Registrations |
-->