Customized Education - Just for YOU!
Wednesday April 12, 2023
Steve Galella D.D.S., I.B.O.
CE credits: 16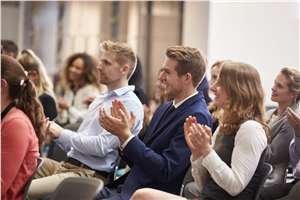 Dr. Steve Galella is offering a unique opportunity for you to learn exactly what you need/want through a customized course in his office!
Here is a list of recommended courses that should be taken in sequence:
Course 1: The Biology of Facial Growth & OsseoRestore Appliances
Course 2: ControlledArch™
Course 3: ControlledArch™ Level II
TMD…The Facial Beauty Way
You can choose to take any of these courses or take a deeper dive into what you really want to learn!
Here are some examples of what the course includes:
Diagnostic Work-ups, Clinical and didactic diagnostics, diagnostics
decision making, consultations, scheduling, fee structures, indirect
bracketing, direct bracketing, setting up the Controlled Arch™ system,
Basic mechanics, knowing what to do next, bracket
replacement/modifications, the logic of decision making during
treatment, patient management-from beginning to end, record keeping,
case reviews, bringing function back to normal prior to and during
treatment, growth appliances, habit elimination, transition from
growth appliances to Controlled Arch, daily mechanics,
modifications in treatment sequence, advanced mechanics, understanding
the clinical effect of treatment, what clinical changes you expect to
see immediately and in years to come, esthetics in children,
adolescents and adults, re-treatment cases, de-banding, open
bite-dental and/or skeletal, closed bite-dental and/or skeletal, bite
corrector and Class II correction, lingual frenulectomy, gingivectomy,
allergy induced gingival hyperplasia, cuspid exposure, second molar
removal, ankylosed tooth movement, case finishing, challenging
retention and sleep apnea and TMD.
Dr. Galella will answer any questions you may have and go over cases with you. So bring your personal cases to
discuss with Dr. Galella .
You may want to bring whatever is unique for you to use that may not
be in Dr. Galella's office, i. e. loupes, special gloves, etc. We all
wear scrubs while treating our patients.
You may wear whatever you are comfortable in, as we are a pretty laid
back group! Bring a sweater because it is always cold in our office.
Course Cost
$5,000.00
Staff: $1,000.00
Course Dates
| | Date | Earlybird Deadline | Venue | Location | Seats | Status |
| --- | --- | --- | --- | --- | --- | --- |
| Register | 4/12/2023 | Not available | The office of Dr. Steve Galella | Collierville, TN | 5 | Accepting Registrations |
| Register | 4/27/2023 | Not available | The office of Dr. Steve Galella | Collierville, TN | 5 | Accepting Registrations |
| Register | 5/3/2023 | Not available | The office of Dr. Steve Galella | Collierville, TN | 5 | Accepting Registrations |
| Register | 5/18/2023 | Not available | The office of Dr. Steve Galella | Collierville, TN | 5 | Full |
| Register | 6/1/2023 | Not available | The office of Dr. Steve Galella | Collierville, TN | 5 | Full |
| Register | 6/7/2023 | Not available | The office of Dr. Steve Galella | Collierville, TN | 5 | Full |
| Register | 6/21/2023 | Not available | The office of Dr. Steve Galella | Collierville, TN | 5 | Accepting Registrations |
| Register | 7/13/2023 | Not available | The office of Dr. Steve Galella | Collierville, TN | 5 | Accepting Registrations |
| Register | 7/19/2023 | Not available | The office of Dr. Steve Galella | Collierville, TN | 5 | Accepting Registrations |
| Register | 7/27/2023 | Not available | The office of Dr. Steve Galella | Collierville, TN | 5 | Accepting Registrations |
-->