Introduction to Facial Growth, ControlledArch™, and TMD
Wednesday April 12, 2023
Steve Galella D.D.S., I.B.O.
CE credits: 18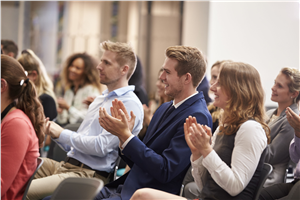 This program was created to aid General Dentists, Pediatric Dentists, and Orthodontists in advancing their orthodontic educational background in order to meet their patients' requests for treatment of facial growth deficiencies, orthodontic problems and/or temporomandibular dysfunction.
Early detection and prevention of malocclusion and inadequate growth of the face and jaws is a significant component of the Facial Beauty Institute philosophy. Allowing these conditions to go undiagnosed and untreated may lead to:
Crooked Teeth
Poor Facial Aesthetics
Airway Dysfunction
Sleep Disorders
TM Disorders


This comprehensive program will provide you knowledge and skills not only to intercept growth and development problems in the growing patient, but improve treatment outcomes in adults as well and covers the following topics:

How OsseoRestore Appliances affect the airway, growth, repositioning, and remodeling of the maxilla, mandible, and facial soft tissues…The Biology of Facial Growth
Advanced Clinical Growth Evaluation and Treatment Planning, which OsseoRestore Appliance to use, and when
New Advances in our understanding of Growth and Development of the face and skull with particular attention to facial asymmetry
Predictably minimizing skeletal, dentoalveolar, and muscular problems.
Diagnosis and treatment for ages 3-9 and the diagnosis and treatment for ages 10 and up
Simple and effective treatment for crossbites
The importance of adequate nasal respiration
Vertical maxillary excess or "Gummy Smile" and its relation to breathing patterns
Tongue thrust and tongue posture

Become more proficient in clinical decision-making and troubleshooting during treatment.

Review anatomy and physiology of the craniomandibular complex and myofunctional system relevant to diagnosis and treatment planning of OsseoRestore Appliances.

In general, we intend to build upon the solid foundation you as an experienced dental practitioner gained from your university degree program, clinical practice, subsequent continuing educational hours, and experiences from various learning venues.
Course Dates
| | Date | Earlybird Deadline | Venue | Location | Seats | Status |
| --- | --- | --- | --- | --- | --- | --- |
| Register | 4/12/2023 | Not available | The office of Dr. Steve Galella | Collierville, TN | 5 | Accepting Registrations |
| Register | 4/27/2023 | Not available | The office of Dr. Steve Galella | Collierville, TN | 5 | Accepting Registrations |
| Register | 5/3/2023 | Not available | The office of Dr. Steve Galella | Collierville, TN | 5 | Accepting Registrations |
| Register | 5/18/2023 | Not available | The office of Dr. Steve Galella | Collierville, TN | 5 | Full |
| Register | 6/1/2023 | Not available | The office of Dr. Steve Galella | Collierville, TN | 5 | Full |
| Register | 6/7/2023 | Not available | The office of Dr. Steve Galella | Collierville, TN | 5 | Full |
| Register | 6/21/2023 | Not available | The office of Dr. Steve Galella | Collierville, TN | 5 | Accepting Registrations |
| Register | 7/13/2023 | Not available | The office of Dr. Steve Galella | Collierville, TN | 5 | Accepting Registrations |
| Register | 7/19/2023 | Not available | The office of Dr. Steve Galella | Collierville, TN | 5 | Accepting Registrations |
| Register | 7/27/2023 | Not available | The office of Dr. Steve Galella | Collierville, TN | 5 | Accepting Registrations |
-->