Seattle: GOR Courses
Friday May 19, 2023
Crispen Simmons D.D.S.
CE credits: 150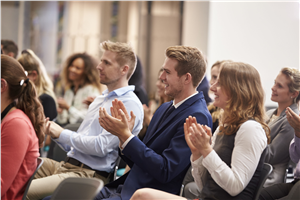 It is my privilege to invite you to an exciting, new program The General Orthodontic Residency (GOR). This comprehensive common-sense program is enhanced for 2019-2020.
This in-depth program introduces growth guidance orthodontics and the ControlledArch™ System of orthodontics to those practitioners who wish to add a powerful value to their practice. The five (5) session progression of orthodontic knowledge focuses on:
Clinical excellence through the integration of scientific knowledge and evidence-based practice coupled with solid clinical skills
Structured patient assessment, a logical diagnostic process, and step-by-step treatment planning for each unique patient
Guiding facial growth whether it is early intervention or an adult; the biology of facial growth is a dynamic precursor to stable occlusion, a healthy TMJ, and "Creating Balanced Faces and Beautiful Lasting Smiles for Your Family of Patients"
Eliminating the void between gathering knowledge, skills, techniques, and actually applying orthodontic principles in your practice
ControlledArch Orthodontic practice using the newest available technology
The business and marketing of orthodontics in a successful practice
This is an evidence-based program that combines advanced knowledge with actual hands-on clinical application. The General Orthodontic Residency will provide you with powerful foundational knowledge, real-time application, and the clinical skills you need to consistently achieve exceptional results in your practice. This course series will prepare you to treat more difficult cases and manage complications more effectively. Better treatment means satisfied patients and more referrals.
Be prepared to come away from this program with a significant advance in knowledge and clinical skills. The General Orthodontic Residency will be conducted over several months. The course format is five (5) - two and a half (2 1/2) day courses with the option of participating in two additional courses including clinical and hands-on training. This outstanding program is designed to address, and help you develop proficiency in, the entire gamut of facial growth, orthodontic diagnosis, and treatment options. This course presents you with the opportunity to receive valuable clinical knowledge that is both established and practical. This course will give you the confidence you need to conduct your orthodontic practice with confidence and excellence.
The General Orthodontic Residency is a series of courses that will take you from comprehensive diagnosis to the determination of correct treatment for each of your "Family of Patients." This series is a challenge. It will include advanced, hands-on exercises, testing, and practical applications. It is a series that will build your knowledge and skills from one course to the next. You will leave each course with homework and practical clinical solutions for your practice. Take advantage of this great opportunity and join the Facial Beauty Institute in this important orthodontic residency program.
Course 2: September 15, 2023
Course 3: Januray 26, 2024
Course Dates
| | Date | Earlybird Deadline | Venue | Location | Seats | Status |
| --- | --- | --- | --- | --- | --- | --- |
| Register | 5/19/2023 | Not available | The office of Dr. Crispen Simmons | Seattle, WA | 20 | Accepting Registrations |
-->