Facial Growth, ControlledArch™, and Introduction to TMD
Dharmesh Parbhoo D.D.S.
CE credits: 21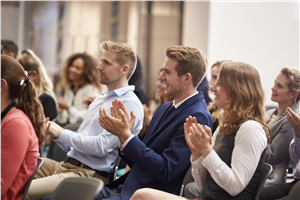 This comprehensive program will cover the following:
Advanced Clinical Growth Evaluation and determining which Growth Guidance Appliance to use.
You will enhance your background in the Biomechanics of Growth Guidance Appliances and how they affect and remodel the maxilla, mandible, and facial tissues being acted upon.
Comparison of the remodeling process between membranous and cranial bones and the effect on the facial skeleton.
You will update and expand your knowledge of Growth Guidance Appliance treatment, and TMD diagnosis and treatment.
You will examine new advances in our understanding of Growth and Development of the face and skull with particular attention to facial asymmetry.
You will learn a simplified system to correct facial asymmetry.
Detailed review and use of Growth Guidance Appliances.
Together with this updated patient treatment information, you will then refine your knowledge and skills in comprehensive growth analysis, the influence of the airway and breathing patterns, tongue habits, and myofunctional problems on growth, diagnosis, and treatment design.
You will become proficient in clinical decision-making and troubleshooting patient treatment cases.
Included will be sections on anatomy and physiology of the craniomandibular and facial complexes.
Understand the ControlledArch™ System and apply the simple mechanics with confidence.
Prevent the complications experienced with traditional straight wire treatment.
Breakthrough the limitations of traditional orthodontics.
See and discuss a wide assortment of cases.
In general, we intend to build upon the solid foundation that you as an experienced dental practitioner have gained from your university degree program, your private practice, your subsequent continuing educational hours, and your experiences from various learning venues.
Course Dates
Date
Earlybird Deadline
Venue
Location
Seats
Status

There are currently no upcoming scheduled dates for this course.
-->