TMD…The Facial Beauty Way - Part 1 of 2
Crispen Simmons D.D.S.
CE credits: 18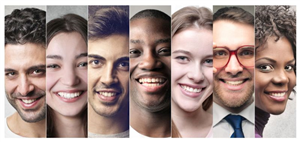 TMD intro description:
Current diagnostic and treatment protocols for TMD-CFP utilized clinically on a daily basis offer significant relief for many patients. However, too often care is denied our clients due to professional misconceptions and confusion regarding current concepts in etiology, diagnosis and treatment. Through lecture and workshop presentations focusing on Temporomandibular Disorders most commonly encountered in the dental practice, Dr. Simmons will provide participants with a solid basis for beginning or improving your care for TMD-CFP patients.
Note: Only 1 staff member may attend
Course Cost
$5,000.00
Staff: $1,800.00
Course Dates
Date
Earlybird Deadline
Venue
Location
Seats
Status

There are currently no upcoming scheduled dates for this course.
-->